Stay Tuned By Stan Cornyn: Joe And Mo Go Up
THIS IS THE ARTICLE FULL TEMPLATE
Tuesday, March 5, 2013
THIS IS THE FIELD NODE IMAGE ARTICLE TEMPLATE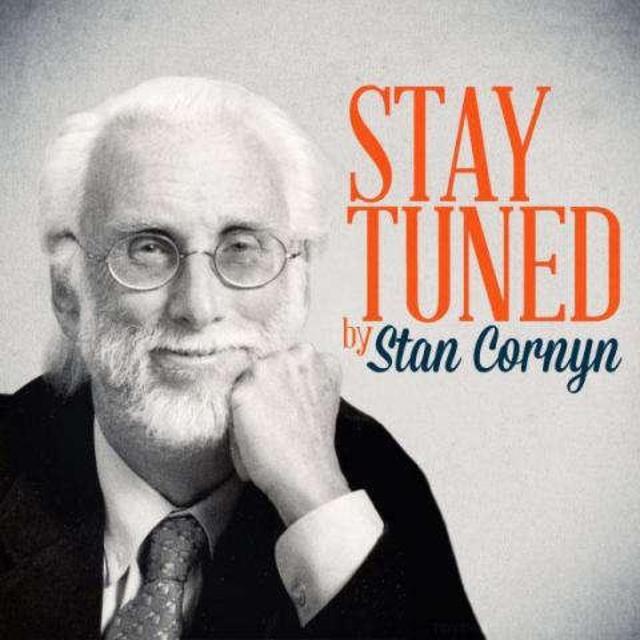 Every Tuesday and Thursday, former Warner Bros. Records executive and industry insider Stan Cornyn ruminates on the past, present, and future of the music business.
In the early '60s, Joe Smith's career at Warner Bros. Records had just gotten started. Radio had been his kingdom since his Boston years, when he'd been a territorial star there on WVDA. Now, his locale was Burbank, home of Warner Bros. Records, but Smith kept moving. At WBR, Joe had specialized in finding local promo men (no women) who could handle DJs (no women).
Now, with the arrival of Reprise Records into the Warner Records world, Mike Maitland created two new "job descriptions" equally. Both Joe Smith and Mo Ostin would be named General Managers of their labels, responsible for finding talent, managing recordings, thereby bringing twice as much luck to Mike's whole company.
Both Mo and Joe liked this deal. They felt free. They liked reaching out and finding talent. Wherever.
And they became real friends, because both men knew how to compromise and co-exist.
But where to find talent? Neither Warner nor Reprise was "first" nor even "ninth" on any agent or manager's "perfect match" list. What did exist were other small-ish labels, usually European, who aimed their talent for there local markets, and hadn't the resources to build still another label in America. Those overseas labels loved having a local hot shot label like Warner/Reprise to handle, say, North America.
So Europe, Here We Come
One such "local" label was hot in England and the Continent, and Joe Smith was early on the plane to visit it: Pye Records, headquartered in London. Like Warner Records, Pye went into business in 1958 and, to fill out its distribution beyond Europe, Pye had made deals with small labels like Warner, to release their U.S. records "Over There."
Not much Pye-connecting had happened in the Fifties, when Reprise's artist taste was elite. But now, with Mike heading over to Europe to evaluate WBR's European licensees, both Reprise and Warner were more open-eared. Joe went over to Europe with Mike, with an A&R drive, looking for artists with a 1960s appeal.
Pye was one such marketplace, and in Paris, the French label Vogue was another open licensee.
First stop: Pye Records.
There, while Mike mingled with the managers, Joe listened to Pye artists. He heard one who might do: She was Sandie Shaw. Sandie's manager, Eve Taylor, had moulded her from Sandie's early life as Sandra Ann Gooddrich, of Dagenham, England. Sandra was cute and pop. Eve retitled her "Sandie Shaw" (the name stuck) and landed a contract for her at Pye. There, with more moulding, Sandie had become a leader of "the Swingin' Sixties." Sandie was 18, she looked sexy, and she performed barefoot.
Joe bought a Sandie licence. Into his travel bag, he stuffed a few copies of Sandie's single, written by two Americans (Bacharach and David): "(There's) Always Something There to Remind Me." It worked well in Joe's DJ ears. On his return, he aimed it to the chart, and got it halfway up (#52 in Billboard's Hot 100) in the early of 1965.
Watch Sandie performing "(There's) Always Something There to Remind Me":
And after that, "Girl Don't Come," "Long Life Love," "Puppet on a String." On his return to America, Joe decided she belonged on Reprise, and there she debuted.
Joe Likes to Pet, Too
Next stop, Paris, where WBR's licensee was a label known as Vogue Records, run by the elegant Leon Cabat. Cabat had a window table featuring a view across the Seine to Notre-Dame. There, Mike and Joe were mellowed with a doze-enducing luncheon with Vogue executives at the oldest restaurant in Paris, La Tour d'Argent, where pressed duck (the restaurant actually numbered each duck it had served there) and amply-poured wines nearly leveled the two Americans.
This was Business Seduction Francaise. Or as we Americans put it: $$$$.
Later that afternoon, Joe half-dozed in a guest chair at Vogue's offices, listening for possible Vogue artists to sign for America. Only one song he heard was sung in English. Another girl singer? She'd been a child star. She'd been on Pye back in 1956, but then had married a Frenchman (Claude Wolff), had moved to Paris, and so signed in late 1959 with Vogue Records.
Named Petula Clark. Joe loved and licensed what he heard: "Downtown."
Watch Petula singing "Downtown":
Back to Burbank
Back home, Joe quickly put out the Petula single of "Downtown." Almost as quickly, he connected with Petula and her arranger, Tony Hatch, to tell them what was happening. At that moment, Pet was performing up in Canada, but got to the phone for Joe's call. "It's #1 on the charts," he enthused.
How big it'd get wasn't yet clear. Now it is. "Downtown" sold three million copies for Warner Bros. by January, 1965.
Petula gained many fans in Burbank, sold many records for Warners, and even starred in a Warner movie, Finian's Rainbow, with Fred Astaire.
She stayed on the label from 1965 to 1971, creating 14 albums for WB in those years.
Joe's signings from Europe had been just the start; they'd go on and on, but their early years really made an impact at Warner.
Mo Reaches Out, Too
While Mike and Joe were traveling Europe, Mo Ostin had another way of picking up masters from overseas labels. In his office, Mo kept refreshing a stack of records sent to him from overseas, sent by labels looking for a home for a single, and album, a deal in North America.
This, Mo felt, was a splendid way to come up with new releases. No travel costs. Some other label had already paid the recording costs. Mo got paid just to sort and choose.
Late in 1964, Ostin heard a record that had punch to it; different from the cute cuts he'd had at "old" Reprise. This punch felt like, hard to put into words, but like "Duh-DA-DA-duh-DA." And the vocal went the same beat: "You REAL-LY Got ME." Mo puzzled over that, and then, as he'd done before and would do for the rest of his career, he asked for somebody's opinion, somebody whose ears he thought were wise.
He was Bob Krasnow, recently hired to run a new WBR label, Loma Records, devoted to black music. Krasnow heard "You Really Got Me," and was wowed. "Mo, that's your first #1 record," and Krasnow begged Mo to put it out on Loma Records. Mo thanked Bob deeply, but wanted a #1 for his Reprise label.
Mo called London, to Pye Records to make a deal for their artist with the hard-edged name of The Kinks. Deal. Their debut album had come out in England on October 2, 1964. The call to Pye zipped through. "You Really Got Me" had been obtained. The Kinks album -- called "Kinks" -- came out in America just one month later, November, 1964.
When he got a copy of the Kinks' bio, he learned that the leader was named Ray Davies, pronounced "Davis." Mo scheduled other Kinks cuts, too, because the brute force of "You Really Got Me" was not the only Kinks cut he (so far) felt comfortable blasting out into the hallway of WBR.
Soon, however, Mo would get bolder about the Kinks. Their single, "You Really Got Me" and "All Day and All of the Night" hit #7 on the Billboard Hot 100. They charted up there for months. It was a new sound for Reprise, one that Mo did not brag about when Sinatra called.
Watch The Kinks performing "You Really Got Me" in 1966.
The sound the Kinks worked up was possibly "rock" but little "roll." It was slam-bang, utterly unlike the 50s rock of, say, The Beach Boys.
Yeah, you really got me now
You got me so I don't know what I'm doin', now
Oh yeah, you really got me now
You got me so I can't sleep at night
With the Kinks, with Petula, with Sandie, with more, the two General Managers of Warner's labels had found singles for today. In England.
Mo and Joe had just gotten started. American distributors, they felt their Warner labels now had two feet: both the Vegas swingers and the teen rockers.
Maybe this (or these) would pay off for the new Warner Bros. labels.
- Stay Tuned
Where Are They Now:
Sandie Shaw. After her contract with Pye ended in 1972, she continued in the arts: children's books, acting Ophelia (on stage), and recording new versions of her early hits on Pye. She continues to appear, mainly in English TV and radio. She married three times, has three children, and in 2007, had her feet operated on, corrective surgery because she felt they'd grown "ugly."
Petula Clark. Born in 1932, "Pet" as she got to be named, has continued performing and still does today. Her album, film, TV, and live performing credits are too plentiful to type. But note that in 2008, she hit Britain's Top 20 with another CD, Then & Now – The Very Best of Petula Clark. She now lives in Switzerland with her continuing family.
Pye Records.The English label is long gone, though it has had its name used on successive enterprises.
The Kinks. The English foursome meanders on in today's record business. Ray Davies and his brother Dave had a major set of careers beyond their early set of albums on Reprise. Those: 1965's Kinks-Size,, Kinda Kinks, and Kinkdom; 1966's The Kink Kontroversy, Face to Face. 1967's The Live Kinks. 1968's Something Else by The Kinks. And 1969's The Kinks Are the Village Green Preservation Society; Arthur or the Decline and Fall of the British Empire; and Lola Versus Powerman and the Moneygoround, Part One.
Vogue Records. Leon Cabat continued to run his sleek, jazz-oriented label until 1985. He remained ultra-French, and continued to entertain luxe-ly to visitors the music world.