Happy Anniversary: INXS, Welcome to Wherever You Are
THIS IS THE ARTICLE FULL TEMPLATE
Thursday, August 4, 2016
THIS IS THE FIELD NODE IMAGE ARTICLE TEMPLATE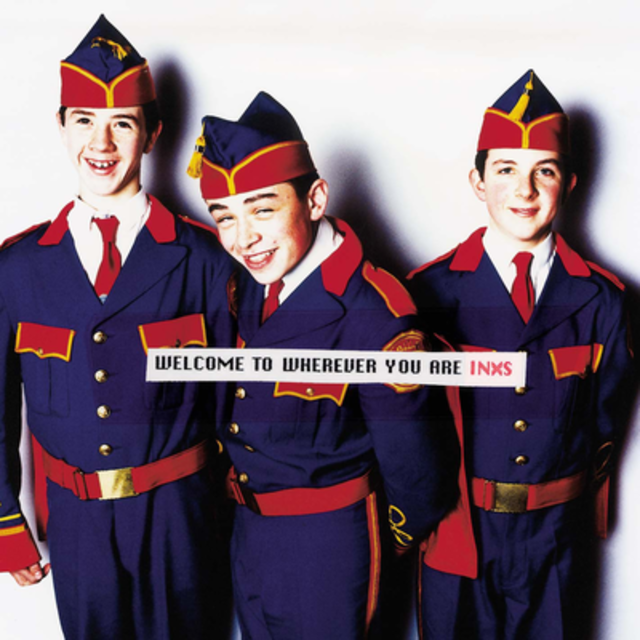 24 years ago today, INXS released their eighth album, an LP which found the platinum-selling Australians switching things up a bit musically, managing to get rougher and tougher with their sound while still finding room for an orchestra.
Released in the midst of the grunge era, Welcome to Wherever You Are was an album that answered any and all criticisms that may have been leveled at INXS's previous effort,X, for being too much like its predecessor, Kick. Indeed, Welcome showed Michael Hutchence and his cohorts stepping outside the box and delivering material that sounded very little like their earlier endeavors.
Part of the reason for a rebirth in INXS's sound may have come from their decision to step away from working with Chris Thomas, who'd helmed their previous three albums, and instead opting to collaborate with their old friend Mark Optiz, who'd produced Shabooh Shoobah back in the day. Under Optiz's guidance, the band wasn't afraid to get back to basics and get raw, resulting in such songs as "Heaven Sent" and "Taste It." They also expanded their sound on orchestra-accompanied songs like "Baby Don't Cry" and "Men and Women."
In the end, Welcome to Wherever You Are proved more commercially successful in the UK than in the US, but it nonetheless managed to go platinum in America, and it was a critical success, ranking in Q Magazine's top 10 albums of 1992.