Happy 45th: Carly Simon, NO SECRETS
THIS IS THE ARTICLE FULL TEMPLATE
Tuesday, November 28, 2017
THIS IS THE FIELD NODE IMAGE ARTICLE TEMPLATE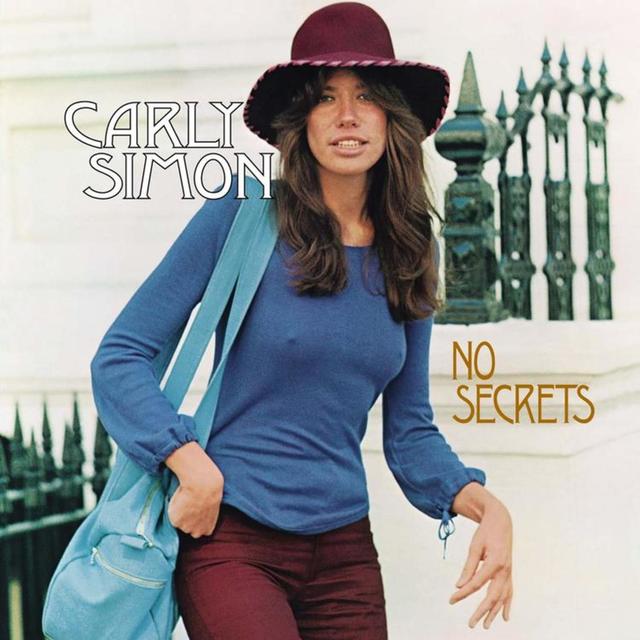 45 years ago today, Carly Simon released her third studio album, a.k.a. the LP that officially transformed her from a well-respected singer-songwriter whose albums sold relatively well into a chart-topping superstar.
Recorded at Trident Studios in London, England, NO SECRETS was Simon's commercial breakthrough, but it wasn't as though she'd suddenly materialized out of thin air. In 1971, Simon had released two albums: her self-titled debut arrived in February, which was followed by ANTICIPATION in November. In addition to finding chart success with the LPs themselves, both of which hit #30 on the Billboard 200, she also scored considerable airplay with her singles, first with "That's the Way I've Always Heard It Should Be," which hit #10 on the Hot 100, then with "Anticipation," which hit #13.
Produced by Richard Perry and engineered by Robin Cable, NO SECRETS was probably destined for a certain degree of success just because of its high-profile guest stars, with Paul and Linda McCartney, Mick Jagger, Lowell George and Bill Payne of Little Feat, Bonnie Bramlett, and James Taylor all chiming in with either vocal or instrumental contributions. In the end, though, the album never would've been as successful as it was without Simon's songs.
NO SECRETS provided Simon with her first #1 album, and it also provided her with a #1 single: "You're So Vain" proved to be the album's smash hit, taking Simon to the top of the Hot 100. She also found success with "The Right Thing to Do," which hit #17, but it's the mystery of "You're So Vain" that kept listeners guessing and, yes, turned Simon into a superstar.
For more information, click the buttons below: