Happy 30th: Levert, ROPE A DOPE STYLE
THIS IS THE ARTICLE FULL TEMPLATE
Monday, November 16, 2020
THIS IS THE FIELD NODE IMAGE ARTICLE TEMPLATE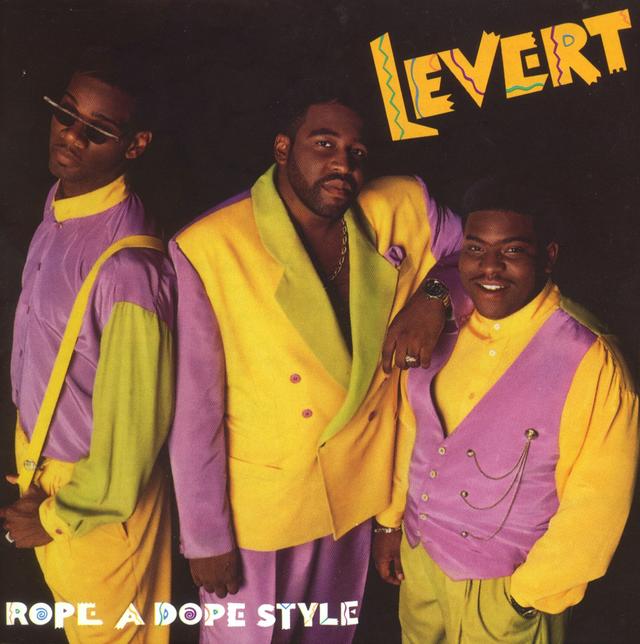 30 years ago this month, Levert released their fifth studio album, an LP which provided them with another top-10 hit on the Billboard R&B Albums chart and another gold album to boot.
Co-produced by Levert members Marc Gordon and Gerald Levert, ROPE A DOPE STYLE found the group just as upbeat and charismatic as they'd been throughout the preceding three albums, although they did make an effort to incorporate more rap into their sound with this LP, and...that's fine. It's not necessarily the musical style that made them R&B legends, but you have to give them credit for making an effort to modernize for contemporary audiences.
ROPE A DOPE STYLE provided Levert with three top-10 R&B hits – the title track (#7), "All Season" (#4), and the #1 hit "Baby I'm Ready" – and a #9 R&B album. In addition, the LP hit #122 on the Billboard 200, which isn't bad for a group that generally didn't cross over much from the R&B charts.
It would be another three years before Levert's next album, and when FOR REAL THO' finally arrived, it became their biggest hit since 1987's THE BIG THROWDOWN. For the group's fans, though, ROPE A DOPE STYLE is as strong as anything else in their catalog and well worth revisiting.
For more information, click the buttons below: