Coming Soon: New Order, Singles
THIS IS THE ARTICLE FULL TEMPLATE
Thursday, September 8, 2016
THIS IS THE FIELD NODE IMAGE ARTICLE TEMPLATE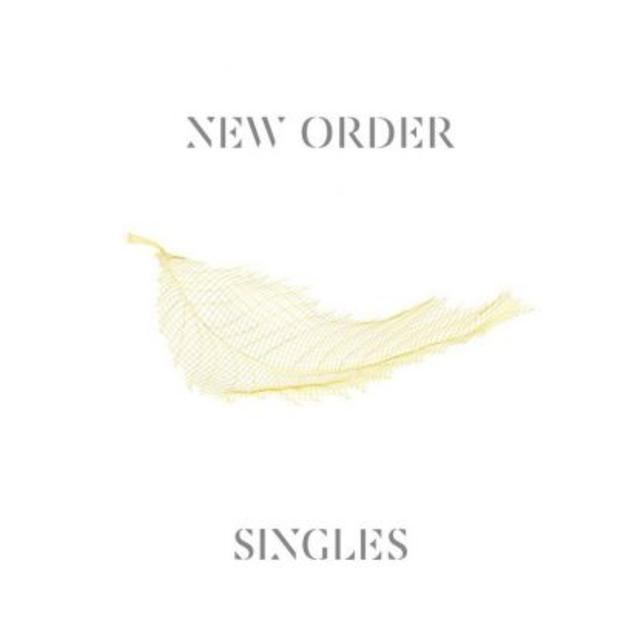 Given that they released a new album just about a year ago (MUSIC COMPLETE), it's a little early to start hassling New Order about when they're going to put out another new album, but to tide you over 'til they decide to return to the studio, there's a compilation arriving tomorrow that's well worth your time: SINGLES, a 32-track collection of – you guessed it – New Order's singles.
Yes, there have been New Order best-of compilations before, and it's pointless to pretend that there haven't been when at least one of them – SUBSTANCE – is arguably as iconic as any studio album in the band's back catalog. That said, this is a remastered set, and it's been updated to include "I'll Stay with You," from 2013's LOST SIRENS album, and it now also includes the correct single edits or mixes of "Nineteen63," "Run 2," "Bizarre Love Triangle," "True Faith," "Spooky," "Confusion" and "The Perfect Kiss." In other words, when we put in the press release that "the result is a considerable upgrade on the previous version of the album," it's not just spinning things in the most positive manner manageable, it's actually the truth.
Below you'll find the full track listing for the set, and you'll be pleased to know that it's going to be made available digitally, on CD, and on 180-gram vinyl. Just keep your expectations reasonable for the cost of the vinyl version, because you're looking at a 4-LP set, and know that for the sound you're going to get with these newly remastered tracks, it's gonna be worth every penny.
Disc 1
1. Ceremony
2. Procession
3. Everything's Gone Green (7'' version)
4. Temptation (original 7" version)
5. Blue Monday
6. Confusion (UK 7'' promo edit)
7. Thieves Like Us (7'' promo edit)
8. The Perfect Kiss (7'' edit)
9. Sub-Culture (7'' version)
10. Shellshock (7'' edit)
11. State of the Nation (7'' edit)
12. Bizarre Love Triangle (7'' remix edit)
13. True Faith (7'' edit)
14. Touched by the Hand of God (7'' edit)
15. Blue Monday '88 (7'' version)
Disc 2
1. Fine Time (7'' version)
2. Round and Round (7'' version)
3. Run 2 (7'' remix edit)
4. World in Motion
5. Regret
6. Ruined in a Day (radio edit)
7. World (The Price Of Love) (radio edit)
8. Spooky (minimix)
9. Nineteen63 (Arthur Baker radio remix)
10. Crystal (radio edit)
11. 60 Miles An Hour (radio edit)
12. Here To Stay (radio edit)
13. Krafty (single edit)
14. Jetstream (radio edit)
15. Waiting for the Sirens' Call (Rich Costey radio version)
16. Turn (Stephen Street edit)
17. I'll Stay With You ('Lost Sirens' LP version)
"The Perfect Kiss" – Listen Here