March 1986: Ministry Release TWITCH
THIS IS THE ARTICLE FULL TEMPLATE
Friday, March 12, 2021
THIS IS THE FIELD NODE IMAGE ARTICLE TEMPLATE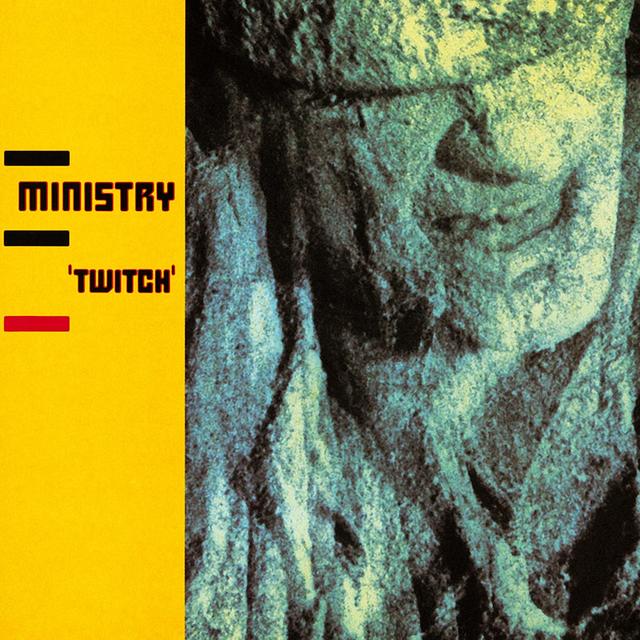 Ministry fans enamored with the band's dance-floor-directed synth-pop splattered all over debut album, With Sympathy, were in for the shock of their lives with the arrival of follow-up effort, Twitch. The aggressively British intonations of club favorites like "I Wanted to Tell Her" and "Work for Love" were nowhere to be found.
Al Jourgensen and company did send out warning signs in the form of an epic mid-'80s singles run: "All Day," "Nature of Love" and "(Every Day Is) Halloween" found the outfit going further away from their dance-pop origins, and deep into the dark heart of the burgeoning industrial music scene emerging in Chicago around Wax Trax! Records.
None of the singles, however, prepared fans for the all-out sonic assault of Twitch, released on March 12, 1986. Crushing metallic beats, horror movie samples and menacing vocals mark the release from opening track, "Just Like You." The album campaign was launched in late 1985 with the single, "Over the Shoulder." The track landed with an ominous music video that was a hit on MTV's late-night alternative video show, 120 Minutes.
Side One throbbed with the pulse of "We Believe," and a new remix of "All Day," ending on the album's creeping ballad, "Angel." Side Two is highlighted by the violent set-closing trifecta, "Where You at Now? / Crash & Burn / Twitch (Version II)." Altogether, Twitch set the stage for Ministry's even more aggressive forays into industrial metal on The Land of Rape and Honey LP in 1988.