Whitesnake, THE PURPLE TOUR
THIS IS THE ARTICLE FULL TEMPLATE
Thursday, October 18, 2018
THIS IS THE FIELD NODE IMAGE ARTICLE TEMPLATE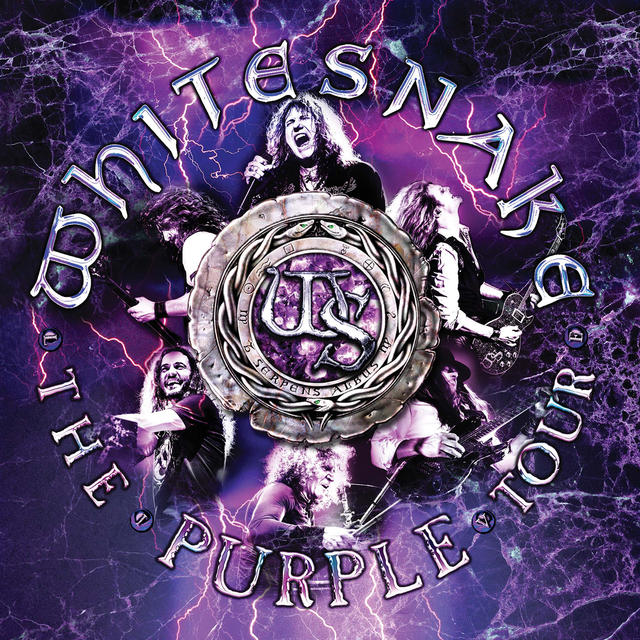 Much as we enjoy the current incarnation of Purple (Steve Morse, in particular, shines in this lineup), there was just something special about the Mk. 3 and 4 configurations of the band, which featured singer David Coverdale and singer/bassist Glenn Hughes. Both with founding guitarist Ritchie Blackmore (in Mk. 3) and ex-James Gang six-string wizard Tommy Bolin (in Mk. 4), Coverdale and Hughes helmed the band through three albums of loud, bluesy and occasionally funky hard rock that, truth be told, do not get nearly enough acclaim. In particular, BURN and STORMBRINGER (both released in 1974 and with Blackmore still in the band) proved special, with tracks like "The Gypsy," "You Fool No One," "Soldier of Fortune" and "Might Just Take Your Life" that blasted out of fans' stereos for a good long time.
Coverdale and Hughes have both looked to lay claim to their Purple heritage in the wake of the band's induction into the Rock and Roll Hall of Fame in 2016 — Hughes has toured with a Purple-heavy setlist, and Coverdale has led his band Whitesnake through an album (THE PURPLE ALBUM) and tour that featured the legacy-making music he wrote and performed with Hughes and Blackmore all those years ago.
Whitesnake has opened their shows with BURN's title track for years, and does so again on THE PURPLE TOUR, the live album that came out of the band's jaunt in support of THE PURPLE ALBUM. Admittedly, current Whitesnake guitarists Reb Beach and Joel Hoekstra do not ascend to the godhood status Blackmore has held for decades (even though he rarely plays rock music anymore), but both are wonderful players, and treat "Burn" with equal parts reverence and exploration, staying true to the song while adding their own flare to it. One also can't help but notice that Coverdale's voice is still a powerful thing, even as its low-end bluesiness has thinned a bit (too many arena tours will do that to you). Here, he slays "Burn" without faltering, not even once.
Other Deep Purple songs get updated treatment; the aforementioned "The Gypsy," "You Fool No One" and "Soldier of Fortune" are given blunt-force workouts. The latter two are particularly impressive, as "You Fool" brings all the momentum of an incursion force to the stage, while "Soldier" is just ask haunting and ethereal today as it has ever been.
There are hits, too, as one would expect. No matter how often one hears "Here I Go Again," "Is This Love?" or "Still of the Night," one can't help but be transported back to 1987, when Whitesnake was at its commercial peak and even pop radio was safe for rock songs and power ballads. That was a long time ago, though, and Deep Purple's commercial heyday was even longer ago, but those worlds certainly converge in the here and now with a terrific concert document like THE PURPLE TOUR.
For more information, click the buttons below: