Summer of '69: This Week's Releases
THIS IS THE ARTICLE FULL TEMPLATE
Tuesday, July 23, 2019
THIS IS THE FIELD NODE IMAGE ARTICLE TEMPLATE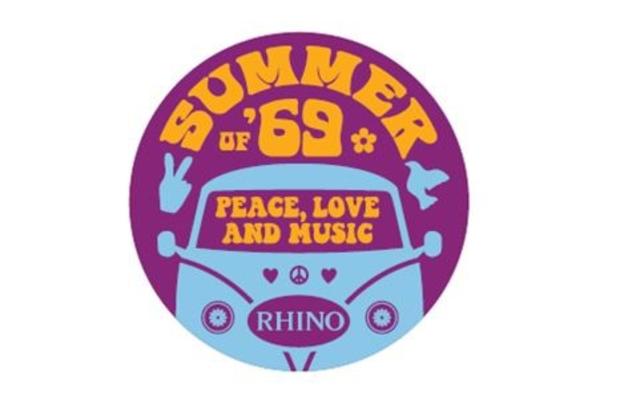 Hey, all you groovy guys and gals! Are you ready for a flashback? You are...? Great! Then let's take a trip in the Wayback Machine to that glorious time known as...last week.
Yes, we know: you remember how we started off last week's piece about the latest reissues in Rhino's Summer of '69 campaign, and you're, like, "Man, that was kind of lame then. Are you really going to recycle it and do it again?"
You're right. No point in going through all that trouble when we can just remind you about the specifics of the Summer of '69 promotion and then just offer up this week's list of release.
So here's your reminder:
"Being as this summer marks the 50th anniversary of the Summer of '69 – mind you, that's the actual summer of '69, as we cannot count Bryan Adams among the myriad of artists within our voluminous catalog – Rhino is celebrating this very important summer in the history of music by offering up a new retail campaign filled with limited-edition vinyl releases that will be available exclusively at participating brick-and-mortar retail outlets.

"And, no, we're not just talking about our Woodstock sets, although those do tie into the proceedings to a certain extent."
And now here's your list of what you can find in stores during this final week of Rhino's Summer of '69 celebration:
•    Van Morrison, MOONDANCE (1-LP, Orange Vinyl, $21.98)
•    Graham Nash, OVER THE YEARS – THE DEMOS (1-LP, Black Vinyl, $21.98)
•    The Butterfield Blues Band, KEEP ON MOVING (1-LP, Gold Vinyl, $19.98)
•    Jefferson Airplane, LONG JOHN SILVER (1-LP, 180-gram Smoky Green Vinyl, $24.98)
•    Crosby, Stills & Nash, CROSBY, STILLS & NASH (1-LP, Burgundy Vinyl, $21.98)
•    The Monkees, HEAD (1-LP, Silver Vinyl, $21.98)