Rhino Factoids: Deep Purple Does A Live Show For ABC
THIS IS THE ARTICLE FULL TEMPLATE
Wednesday, April 5, 2017
THIS IS THE FIELD NODE IMAGE ARTICLE TEMPLATE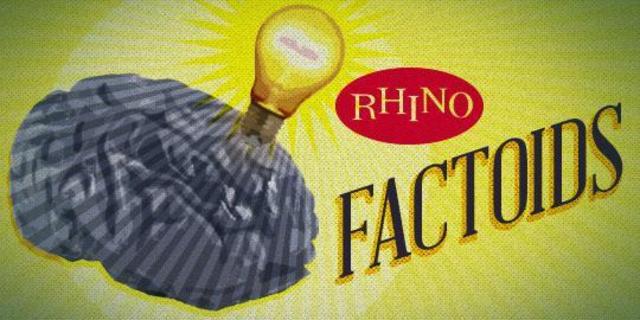 43 years ago today, Deep Purple performed a show at the Ontario Speedway – it's near Los Angeles, in case you're wondering – which was aired live by ABC.
The show in question wasn't just a performance by Deep Purple but, rather, a festival called the California Jam. In addition to the Purple, the lineup also included Rare Earth, Earth, Wind & Fire, Eagles, Seals and Crofts, Black Oak Arkansas, Black Sabbath, and Emerson, Lake & Palmer, so it was a pretty amazing day for music, all told. Unfortunately for the crowd, and very unfortunately for ABC, Deep Purple was in chaos before they ever took the stage.
As one of the first gigs for the band with David Coverdale on vocals and Glenn Hughes on bass, it was always going to be a bit nerve-wracking, but the problems started when Deep Purple was given the opportunity to choose when they wanted to go on stage. They chose to go on during sunset, but the problem arose when the festival actually managed to run ahead of schedule: the organizers wanted them to go ahead and start playing, the band didn't want to do that at all, and to make sure they got their way, Ritchie Blackmore locked himself in his dressing room and refused to go onstage.
Upon hearing this news, ABC promptly brought in a sheriff to arrest Blackmore, figuring that it would solve the problem as well as anything. They were right: Blackmore agreed to perform. He wasn't very happy about it, though, and you can see his anger reflected as the performance winds to close, destroying several guitars, having a pyrotechnic device set off in one of his amplifiers in order to create a fireball, and hitting one of ABC's cameras with his guitar.
When the performance was over, Deep Purple didn't hesitate to make a mad dash out of the venue, to the point of leaving via helicopter, thereby avoiding police officers, fire marshals, and – perhaps most importantly – ABC executives. But the band's performance was successful enough to have been released on VHS, laser disc, and DVD, and you just know that it's destined to hit Blu-ray at some point.