Remembering Jim Croce
THIS IS THE ARTICLE FULL TEMPLATE
Tuesday, September 20, 2016
THIS IS THE FIELD NODE IMAGE ARTICLE TEMPLATE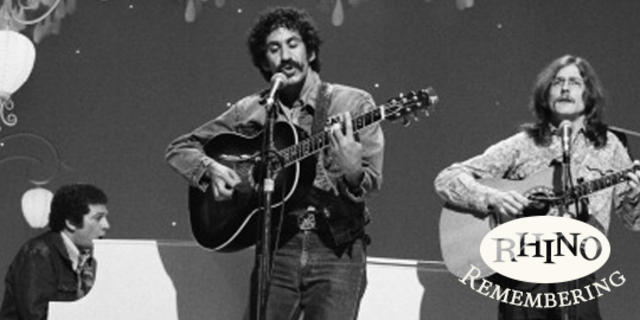 It was 43 years ago today that James Joseph Croce, a fella with such a pleasant look and voice that you could very easily imagine him telling you, "Call me Jim," was killed in a plane crash on the day before his single "I Got a Name" was released. That would be sad enough in and of itself, but it only grows sadder still when you consider that Croce had only just finished the I GOT A NAME album a week before his death at the far-too-young age of 30, leaving behind his wife, Ingrid, and their infant son, Adrian James.
We've already got Jim's greatest-hits album locked and loaded for your listening enjoyment, but before you dive headlong into those classic tunes, here's one that's not part of that collection, mostly because it was issued prior to the era anthologized on that set. As such, it's a part of his legacy that's often forgotten if you're not a diehard Jim Croce enthusiast.
Before forging his own career, Croce had – you may be surprised to learn – already self-released a solo album in 1966 (FACETS), after which he and Ingrid signed to Capitol Records as a duo, where they released a self-titled album in 1969. The above video is a live performance of a track from the latter album, "Spin Spin Spin," and although the song didn't chart, its release on a major label meant that more ears heard it than ever heard anything on Croce's debut. Not that this helped their attitude: both Jim and Ingrid were decidedly disenchanted with the music industry after the album's failure to take off, and they were ready to chuck all their guitars and enter the real world.
As history reveals, attempts to join proper society failed miserable: by 1972, Croce had signed a new deal, this time with ABC Records, and suddenly – if belatedly – he was finally on his way. Alas, that way wasn't too last very long, but at least we still have Croce's recorded legacy to remember him by.