Happy Birthday Mark Yates of Terrorvision
THIS IS THE ARTICLE FULL TEMPLATE
Friday, April 4, 2014
THIS IS THE FIELD NODE IMAGE ARTICLE TEMPLATE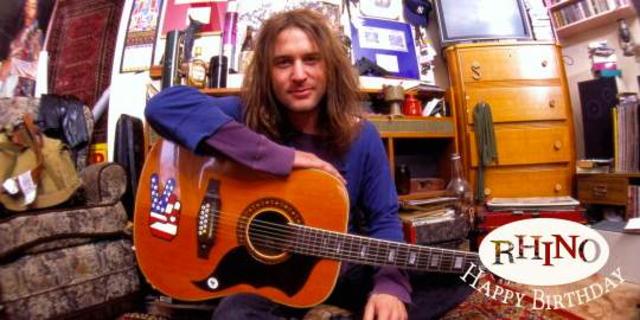 If you're an American, then there's a pretty strong chance that the name "Terrorvision" isn't going to mean anything to you, but if you're from the UK and turned on a radio for any significant length of time between 1993 and 2001, then you're probably familiar with at least one of the band's hits. (They had quite a few of 'em.) Since today's the birthday of the band's guitarist, Mark Yates, we thought we'd put together a playlist of their singles and either refresh your memory on some catchy, crunchy tunes or help educate you on the Terrorvision back catalog.
First, though, a bit of history.
Originally formed in 1987, Terrorvision actually started their career by calling themselves the Spoilt Bratz, but after moving from Keighley – their original base of operations – to Bradford, they made the name change, presumably to start fresh in new surroundings. Their debut album, 1993's Formaldehyde, was a bit of a slow starter, but after the song "My House" belatedly caught the ears of listeners, the surge in popularity led to no less than five songs from their sophomore album, 1994's How to Make Friends and Influence People, entering the top 20 of the UK singles chart.
And the hits kept on coming: 1996's Regular Urban Survivor gave Terrorvision their first top-five hit ("Perserverance"), and the follow-up, 1998's Shaving Peaches, providing the band with their biggest hit to date, "Tequila," which hit #2. Bizarrely, it was also the band's last album for EMI, who decided to drop them after the third single for Shaving Peaches failed to enter the top 40. Man, if ever there was a case of the "what have you done for me lately?" phenomenon in action…
After releasing a fifth album, Good to Go, via Papillon Records in 2001, Terrorvision did a farewell tour and called it quits immediately thereafter, with Yates jumping first to a band called the Boston Crabs, then to one called Blunderbuss, and finally to one called Badwolf. By 2005, though, Terrorvision had agreed to reunite for a couple of tours, and despite claiming those would be the last ever shows by the band, they got back together for a few more shows in 2007…and then another tour in 2008… and then a few more dates in 2009 and in 2010. Finally, in 2011, Terrorvision got around to putting out a new studio album, Super Delux, which was very nice of them.
Currently, today's birthday boy can be found playing as part of a new band called Boomville, whose first single, "Putting My Heart on eBay," arrived on Bandcamp only a few days ago. We're sure Yates would appreciate it if you gave it a listen, but like we said earlier, if you're unfamiliar with the legacy of Terrorvision, you'd probably be best served by enjoying this playlist of the band's biggest singles.