Happy 45th: Black Sabbath, SABBATH BLOODY SABBATH
THIS IS THE ARTICLE FULL TEMPLATE
Wednesday, December 19, 2018
THIS IS THE FIELD NODE IMAGE ARTICLE TEMPLATE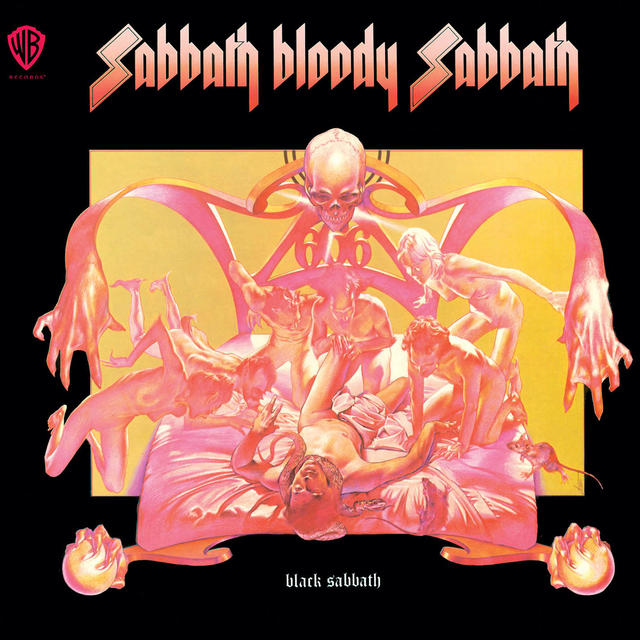 45 years ago this month, Black Sabbath released their fifth studio album, a self-produced endeavor which finally scored the band serious acclaim from some highly high-profile publications.
Recorded in Studio 4 of London's Morgan Studios, SABBATH BLOODY SABBATH definitely wasn't an easy LP to complete, and you know that's the truth because everyone in the band agrees that it was so. Having wrapped up their world tour behind VOL. 4, the boys first headed to Los Angeles, where they rented a house in Bel Air in order to write the songs that they planned to record at the Record Plant. Unfortunately, their creativity was stymied by a variety of factors, some of them of the alcoholic and/or pharmaceutical variety, which led to frustration. It's also important to note that they were completely knackered after the tour, and a state of exhaustion is decidedly ineffective for fostering creativity.
After a month of accomplishing little more than collective floundering, Black Sabbath returned en masse to the UK, at which point they rented a castle – Clearwell Castle, in the Forest of Dean – in the hopes that the studio successes of Deep Purple, Led Zeppelin, and Mott the Hoople within the castle's walls would extend to their efforts as well. Thankfully, it did, but their sinister and scary surroundings definitely made an impact both on the band and the resulting material.
SABBATH BLOODY SABBATH features guest keyboard contributions from Yes's Rick Wakeman, and it might well have featured drums from Led Zeppelin's John Bonham if things had gone another way. The members of Led Zeppelin did stop by the studio during Black Sabbath's sessions, however, and they even indulged in an improvised jam session with both bands, but it was never recorded, which – when you consider the potential sales figures that could result from a combination of both bands – may well provide some insight into how it sounded.
Thankfully, SABBATH BLOODY SABBATH itself sounded pretty damned fantastic, and it also proved highly influential on the next generation of heavy metal bands, with Anthrax covering the title track and Metallica covering "Sabbra Cadabra" at various points in their careers. The album went gold not long after its release, and although it took awhile for it to happen, it also eventually went platinum in October 1986.
For more information, click the buttons below: