Happy 40th: Kate Bush, THE KICK INSIDE
THIS IS THE ARTICLE FULL TEMPLATE
Friday, February 16, 2018
THIS IS THE FIELD NODE IMAGE ARTICLE TEMPLATE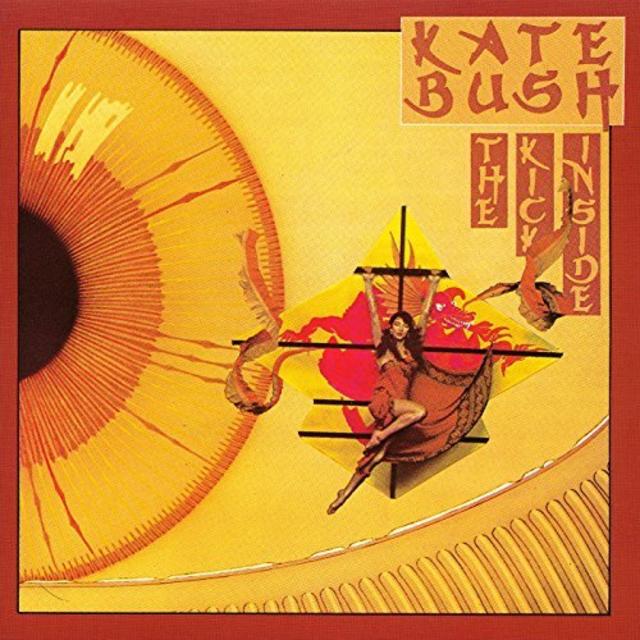 40 years ago tomorrow – but since we won't be working tomorrow, we're writing about it today – a 19-year-old lass by the name of Kate released her debut album, an LP which provided her with the first UK #1 hit of her career and set the sonic stage for the subsequent four decades worth of music.
Recorded at London's AIR Studios under the eyes and ears of producer Andrew Powell, THE KICK INSIDE may have been released when Bush was 19, but some of the songs contained therein were actually written as far back as when she was 13. The contents of the LP are definitely not designed for those who prefer easy pop hooks and enjoy lyrics featuring simplistic "moon"/"June"/"spoon" rhyme: this is, after all, the album that provided the world with a song inspired by a TV adaptation of an Emily Bronte novel. (Yes, really, although Bush did eventually read the novel in order to "get the research right.")
THE KICK INSIDE features a wide array of talented musicians spread amongst the 13 tracks, including some executive production work on "The Saxophone Song" and "The Man With The Child In His Eyes" by the man whose help in securing her first record deal was immeasurable, David Gilmour of Pink Floyd. Other folks in the mix: Ian Bairnson (The Alan Parsons Project), Duncan Mackay and Stuart Elliott (Steve Harley & Cockney Rebel), and David Paton (Pilot).
In addition to the chart-topping success of "Wuthering Heights," Bush also scored a #6 hit with "The Man With The Child In His Eyes." Surprisingly unreleased as a single, however, was "James and the Cold Gun," which EMI had preferred to "Wuthering Heights" as the best way to introduce the world to Bush. Bush disagreed, however, and she won the battle.
Given the amount of success that's followed in the wake of taking that adamant stance, it's fair to say that while Bush might occasionally be accused of eccentricity, she knows exactly what she's doing, and she's got the material to prove it.
For more information, click the buttons below: