Happy 25th: Tori Amos, LITTLE EARTHQUAKES
THIS IS THE ARTICLE FULL TEMPLATE
Tuesday, February 21, 2017
THIS IS THE FIELD NODE IMAGE ARTICLE TEMPLATE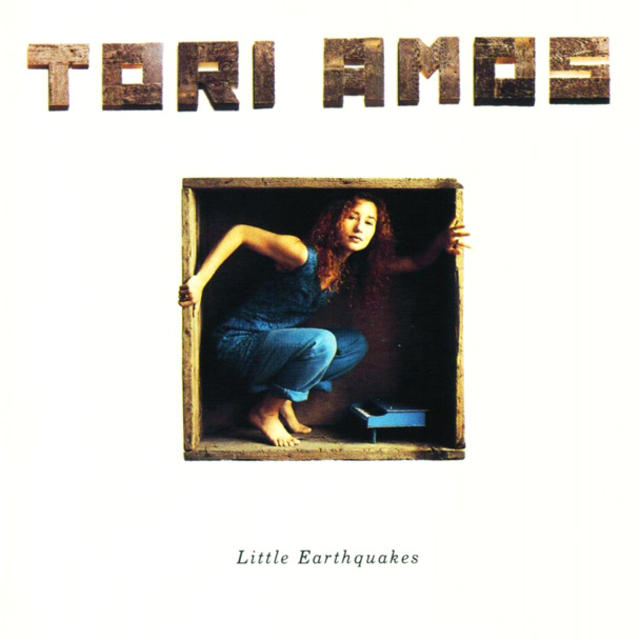 25 years ago this week, Tori Amos released her first album as a solo artist, but in case you thought that she simply appeared out of nowhere, rest assured that she hadn't been silent all those years prior to the LP arriving in record stores.
Okay, you caught us out: we only used that choice of phrase in order to set up an opportunity to post the video for Y Kant Tori Read's "The Big Picture."
But enough about Ms. Amos's synthpop shenanigans: once you've seen that bit of brilliance, then you've been educated in more or less all you need to know about Y Kant Tori Read, which is that A) they existed, and B) her sound evolved considerably between that album's release in 1988 and the emergence of LITTLE EARTHQUAKES in 1992.
Produced variously by Eric Rosse, Davitt Sigerson, Ian Stanley, and Amos herself, LITTLE EARTHQUAKES found its way to Atlantic Records as a result of Amos approaching the label with a demo tape of 10 songs, but it wasn't an instant love affair between label and artist: Atlantic's less-than-enthusiastic reaction to the material led Amos and her then-boyfriend Eric Rosse to record some new songs. Thankfully, Atlantic liked these songs better, and the rest is history.
LITTLE EARTHQUAKES was actually released in the UK over a month before it arrived on our shores, and Amos toured her heart out, resulting in the album hitting #14 on the UK Albums chart. In addition, the songs "Silent All These Years," "China," "Winter," and "Crucify" all managed the chart on the UK Singles chart, which is pretty impressive for a new artist. When the album finally saw release in the US, it earned the same critical acclaim that it had in the UK, but it didn't chart quite as high, topping out at #54. It did, however, send "Silent All These Years" into the Hot 100, and both that song and "Crucify" became substantial Modern Rock hits.
25 years on, LITTLE EARTHQUAKES is considered a classic album, appearing in the book 1001 ALBUMS YOU MUST HEAR BEFORE YOU DIE. Better yet, it wasn't just a one-off: Tori Amos remains a musical force to be reckoned with even now.