Happy 25th: Mudhoney, PIECE OF CAKE
THIS IS THE ARTICLE FULL TEMPLATE
Wednesday, October 11, 2017
THIS IS THE FIELD NODE IMAGE ARTICLE TEMPLATE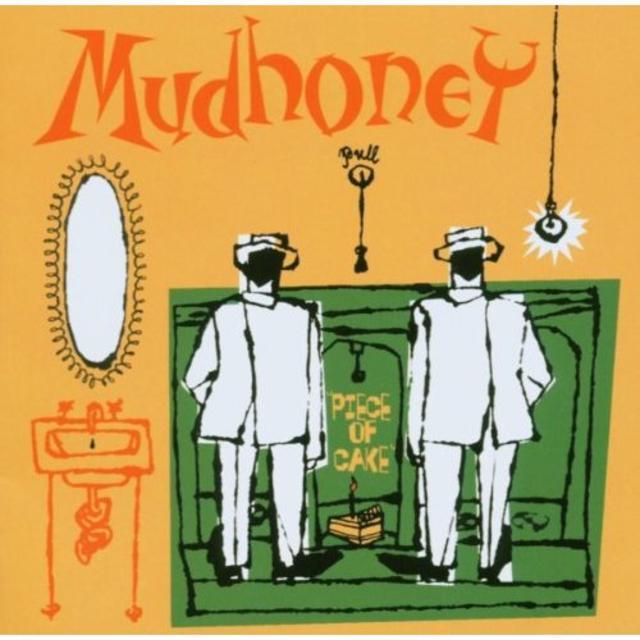 25 years ago this week, Mudhoney reaped the benefits of being from Seattle and released their first major-label album.
Produced by Conrad Uno, PIECE OF CAKE was released on Reprise Records, which meant that Mudhoney was playing in the majors for the first time in their career. Not that they hadn't already made considerable critical waves in 1988 when they released their debut EP, SUPERFUZZ BIGMUFF, featuring the all-time classic track "Touch Me I'm Sick." In the wake of Nirvana's phenomenal success, however, every band that had been lumped into the so-called "grunge" movement was being snapped up by major labels, and – as evidenced by this post – Mudhoney were no exception.
When he reflected on the album in 2008, guitarist Steve Turner shrugged the songs off as being "kinda half-baked," but he wasn't giving PIECE OF CAKE enough credit. Perhaps the most impressive thing about the album is that it sounds more or less like the same ol' Mudhoney that the band's fans had been enjoying during their time on Sub Pop. Sure, maybe a little less sloppy than they used to be, but certainly they weren't delivering an album that you'd call smooth and polished.
SPIN summed up the album best when they named it one of the best albums of 1992, saying that "the Mud boys dip into their groundbreaking bag of tricks, getting all loud and nasty with 17 songs of pure chewing satisfaction."
For more information, click the buttons below: