Happy 10th: Rush, SNAKES & ARROWS
THIS IS THE ARTICLE FULL TEMPLATE
Monday, May 1, 2017
THIS IS THE FIELD NODE IMAGE ARTICLE TEMPLATE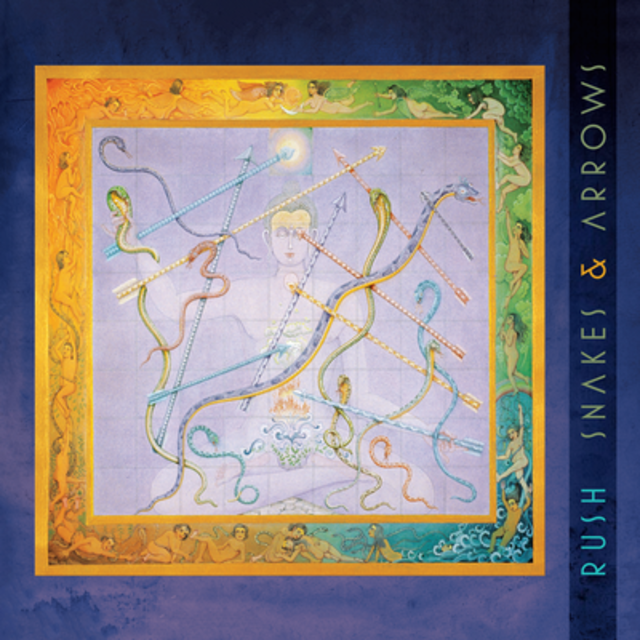 10 years ago today, Rush celebrated May Day by releasing their 18th studio album, which would prove to be their sixth and final studio LP for Atlantic Records.
Recorded during November and December 2006 at Allaire Studios in Shokan, New York, SNAKES & ARROWS was produced by the band with Nick Raskulinecz (Foo Fighters), who freely admitted to Geddy Lee, Alex Lifeson, and Neil Peart that he was a longtime Rush devotee and reportedly encouraged them to be just as complex with their melodies and rhythms as they had been back in the old days. The band members seemed emboldened by his enthusiasm, based on their decision to include several instrumental tracks on the album. Not that they hadn't favored fans with instrumentals in the past, but three of them? This was definitely a first. After the album's release, Raskulinecz told Metro Pulse that he felt the album was similar in sound to past efforts like 2112, A FAREWELL TO KINGS, and HEMISPHERES, but you can be the judge on that front by giving the album another spin.
When SNAKES AND ARROWS hit stores, it was – as had long since become standard operating procedure – a big hit, climbing to #3 on the Billboard 200 and landing atop both the Top Rock Albums and Top Internet Albums charts. That's not a bad way to leave your label!